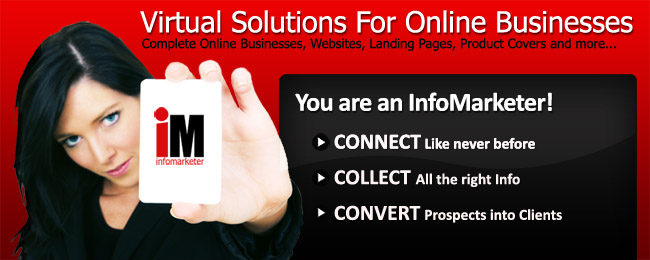 It's been a long time coming, but our new site is finally here! After weeks of late nights in the office, strategy meetings and hard work, we have gone live and it's a huge relief. Our goal for this first week is simple: to do the absolute best work we can and get this blog started off right.

Our entire business model is built around Doing More With Less. We've been in Real Estate Technology for years now and we've been working with Realtors, investors and small business owners around the country. We've got a list of all the problems that used to be driving our clients crazy, and Infomarketer represents a whole suite of solutions...fully customizable and ready to scale with you.

This blog is run on the same philosophy. We read everything so you don't have to. We're keeping track of the trends that matter...and we're experienced enough to know that few of them do. We will only pass on the stories that actually affect you as a business owner. Free time is the best kind of bottom line, and we respect our readers.

We'll be rolling out features for the rest of 2010. In the meantime, enjoy the blog and get in touch if you have any questions, comments or concepts to share.